Doug Stanton is a journalist, lecturer, screenwriter, and author of the New York Times bestsellers In Harm's Way and Horse Soldiers. Horse Soldiers is the basis for a Jerry Bruckheimer-produced movie by the same name, starring Chris Hemsworth and Michael Shannon, to be released by Warner Bros. in 2018. In Harm's Way, the definitive account of the sinking, rescue, and valor of the USS Indianapolis crew, spent more than six months on the New York Times bestseller list and became required reading on the U.S. Navy's reading list for officers. The unabridged audiobook edition of  In Harm's Way is the winner of the 2017 Audie Award in the History category. Horse Soldiers was featured on the front page of the Sunday New York Times Book Review.
THE ODYSSEY OF ECHO COMPANY
"From harrowing scenes of battle to those of heart-rending tenderness, I felt I'd joined the young paratroopers of Echo Company in their journey through the Tet Offensive of 1968. Doug Stanton writes about the personal for the millions. It's an amazing story of a group of young men who lived history."
–Karl Marlantes, author of Matterhorn
THE ODYSSEY OF ECHO COMPANY
"Doug Stanton, one of our most artful practitioners of literary non-fiction, has long had a knack for finding stories that put a human face on war. Here is raw combat captured in all its pathos, exhilaration, terror, and sense of brotherhood. Novelistic in detail and compulsively readable, Stanton's searing tale of war and homecoming will soon find its place on a rarefied shelf alongside Matterhorn, A Bright Shining Lie, The Things They Carried, and We Were Soldiers Once . . . And Young—which is to say, among the classics of the Vietnam War."
–Hampton Sides
THE ODYSSEY OF ECHO COMPANY
"Although the characters in Doug Stanton's newest book are ordinary Americans from unexceptional backgrounds, "Odyssey" is the right word to describe their harrowing experiences in the Vietnam War. There was a Homeric quality in their battle to survive the Tet Offensive, as well as in their homecoming, when they found themselves strangers in their own land. In this tale of men at war, Stanton once again proves himself to be both a superb journalist and a master storyteller."
–Philip Caputo, author of A Rumor of War and Some Rise By Sin
THE ODYSSEY OF ECHO COMPANY
""We are finally ready to learn about Vietnam, and no book tells the story better than this one."
–Library Journal (starred review)
THE ODYSSEY OF ECHO COMPANY
"No one in the world does this kind of thing better than Doug Stanton. He's a meticulous reporter, a fluent, propulsive storyteller, and this account of tragedy and triumph is an instant go-to text for those who want to know what their fathers and brothers—and America—were doing fifty years ago."
–Lee Child
THE ODYSSEY OF ECHO COMPANY
"Doug Stanton is a superb nonfiction writer who grabs you and holds you from first page to last. Readers who follow him on this Odyssey through Vietnam and the American psyche will never forget it."
–David Maraniss, author of They Marched into Sunlight
THE ODYSSEY OF ECHO COMPANY
"Doug Stanton has crafted a compelling portrait of the men of Echo Company, innocent and vulnerable young Americans who faced brutal fighting during the Tet Offensive. Against the broad tableau of the Vietnam War, Stanton has masterfully reported the lives and losses of this small reconnaissance platoon and the rawness of combat they endured. It is one of the most intimate war stories of our time."
–Robert Giles, Curator (ret.), Nieman Foundation for Journalism, Harvard University
An Evening with Doug Stanton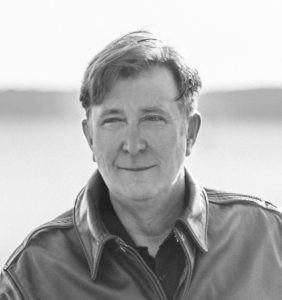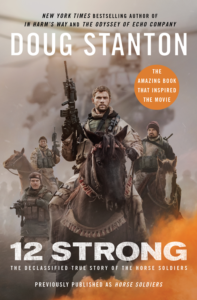 Doug's national tour is over. To contact Doug
about speaking, email his office from this website.
DON'T MISS OUT
SIGN UP FOR DOUG'S NEWSLETTER